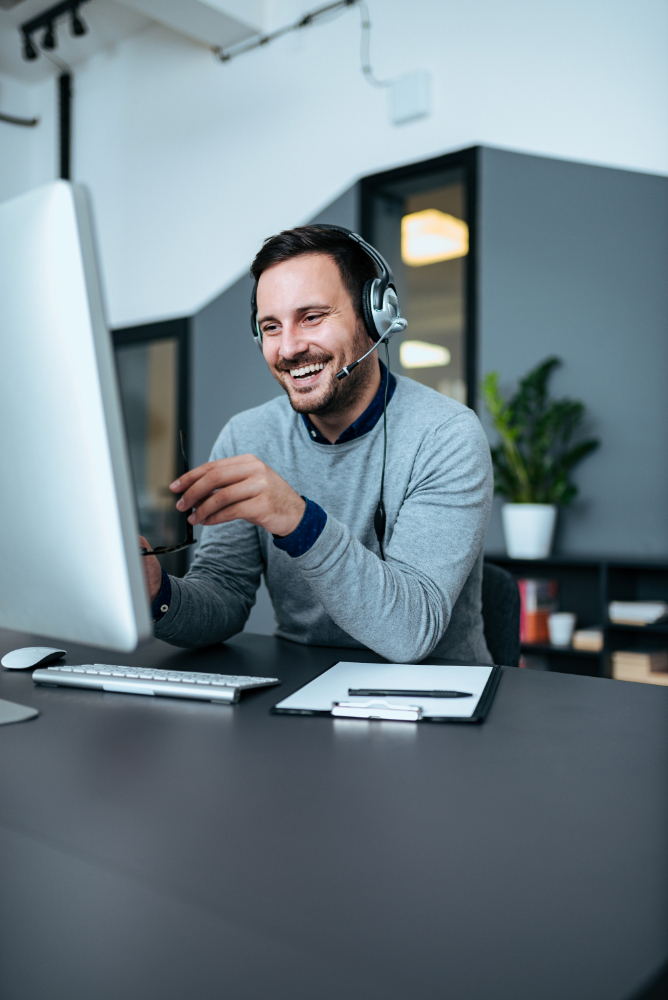 85% of customers are dissatisfied with their telecom experience…
92% of all customer interactions occur via phone. (Garter Survey)


GTT's testing ensures the integrity and reliability of your telecommunications environment, enhancing accuracy, customer satisfaction, and retention.
Global Telecom Testing's 2015 Pass/Fail Report of Worldwide Telephone Numbers showed that more than 27% of worldwide telephone numbers and IVR platforms tested are non-operational upon delivery to global businesses.
Global companies are losing clients and compromising service because their worldwide telephone numbers, IVR platforms, mobile apps & games, and global roaming services are flawed. Customers are encountering issues when attempting to contact customer support, purchase services, products, make reservations, and/or use mobile apps & games.
The time and money spent to fix faulty telecom services is costly and frustrating, but more importantly, negatively impacts how your company is perceived in the marketplace.
We offer a wide range of telecom testing solutions to help you protect your business' lifelines. Our telecom professional services include:
Expedited (ASAP) Telecommunication Testing
New Number Provisioning Testing
Post Delivery Testing
Live Co-Op Testing with In-Country Carrier Partners
Open up In-Country Service Tickets Directly with Local Carrier Partners
Low Volume Number Testing to Prevent Carrier Repossession
Latency Telecom Testing Services
Load and Congestion Testing
Multiple Network Testing
Mobile App & Game Testing(utilizing Different Handsets & Networks)
Market Research
Data Collection
Client Testimonial
GTT offers a comprehensive suite of in-country real-time testing services for our international lines. Our foremost commitment is to ensure seamless and dependable connectivity for our valued customers, and GTT plays a pivotal role in helping us achieve this objective through three key avenues:
Pre-Implementation Line Testing: GTT assists us by rigorously testing any new international line before its deployment. This proactive approach ensures that potential connectivity issues are identified and addressed prior to implementation, minimizing disruptions for our customers.
Annual Connectivity Testing: To maintain the highest standards of service, we engage GTT for annual connectivity testing. This periodic assessment allows us to continually monitor the performance of our international telephony infrastructure, ensuring its reliability over time.
Troubleshooting Expertise: In situations where connectivity issues do arise, GTT's expertise comes to the forefront. Their adept troubleshooting capabilities enable us to swiftly diagnose and rectify any problems, ensuring uninterrupted communication for our customers.
The comprehensive testing data provided by GTT serves as a valuable resource, empowering us to analyze connectivity trends and proactively address potential roadblocks. Their team consistently exhibits a friendly and helpful demeanor in their correspondence, enhancing our partnership.
The value that GTT's testing services bring to our operations instills us with the confidence to deliver viable and dependable international telephony solutions to our customers. Together with GTT, we are committed to maintaining the highest levels of connectivity and reliability for our clientele.
— Troy
Navex
Director, Infrastructure
We offer a wide range of
telecom testing solutions

to help you protect your business' lifelines. Our telecom professional services include:
Expedited (ASAP) Telecommunication
Testing
New Number Provisioning
Testing
Live Co-Op Testing with In-Country Carrier
Partners
Open up In-Country Service Tickets Directly with Local Carrier
Partners
Low Volume Number Testing to Prevent Carrier
Repossession
Latency Telecom
Testing

Services
Load and Congestion
Testing